About Conference
Allied Academics conference on Psychiatry and Psychological disorders from June 28-29 2018 in Dublin Ireland will provide a global podium for all the high minded persons associated with psychiatry and modern therapies to cure psychological disorders Psychiatry 2018 is a major conference devoted to all the psychiatrists and psychological researchers with the theme of "Disseminating information on Psychology and Psychological Disorders"

Psychiatry is the most complex, intellectually stimulating and rewarding medical specialty. Psychiatry includes various levels of mental state conditions starting from neuropsychiatry to general psychiatric conditions. Psychiatry is a medical subject dealing with the prevention, debt, diagnosis, treatment, and therapy of mental illness. Both biological factors and environmental factors contribute to symptoms of suffering, and the role each plays varies from person to person
Target audience
Psychiatrists
Physicians
Psychologists
Specialists
Researchers
Healthcare professionals
Professors
IndustrialExperts
Neuropsychiatrists
Mentalhealth Nurses
NutritionalScientists
Lecturersand Students from Academia
Studentsfrom Academia in the research of Psychology
Why to Attend?
First ever conferenceon submission of technology in developing psychological treatments
Meet global heads ofneuroscience from the industry and Academics
100+ psychiatric professionalsattending
Admission to online performanceson-demand post-summit
Case studies offeredfrom primary technology associations
Collaborative paneland breakout sessions
Conference Highlights:-
Psychiatry
Bipolar Disorders
Dementia
Child and Adolescent Mental Health
Parkinson's disease (PD)
Cognitive Behavioural Therapy (CBT)
Alzheimer's
Geriatric Psychiatry
Schizophrenia
Post-Traumatic Stress Disorder (PTSD)
Depression
Women's Mental Health
Psychiatry Nursing
Psychotherapy
Antipsychotics
Welcome message
Withgreat pleasure, we invite you to participate in the International Conference onPsychiatryand Psychological Disorders which is going to be held on June 28-29, 2018at Dublin, Ireland. The topic of the conference covers a wide range ofcritically important sessions related to Psychiatry and its recent advancement.Goingto be organizing with its revolving theme "Disseminating Information onPsychology and PsychologicalDisorders' Keeping in mind the end goal to quicken the examination in thefield of Psychiatry
AlliedAcademic Publication composes diversemeeting arrangement around the world. The aim of the conference conducted by usis to spread the awareness regarding the subject and to excite the researcher'smind, which will definitely influence the current research.
ThisInternational event is an elite stage to unite overall eminent researchers inthe field of Psychiatry,public health professionals, scientists, academic scientists, industryresearchers, scholars to exchange about state of the art research andtechnologies. The aim of this conference is to stimulate new ideas in thevarious fields of Psychiatryand Psychological research. From brain imaging to Psychologicalengineering, this will help in the analysis and select the prosthetic to helpthe patients. Other reasons are, gathering of world-class researchers andbudding talent from across the globe, showcase your research and get worldrecognition, avail chances to interact with world-renowned scientists,perfectly designed schedule: Workshop, Expo areas, PsychologicalSessions and many more, platform to network with fellow primary careclinicians, educational workshops on diagnosis and treatment of PsychologicalDisorders.
Sessions & Tracks
Track 1: Psychiatry
Psychiatry is a medical specialty dealing with the inhibition, debt, diagnosis, treatment, and restoration of mental illness. Both biological factors and environment factors subsidize to symptoms of suffering, and the role each plays varies from person to person. Both Psychotherapy and drugs are effective for most psychiatric disorders, and often a combination of the two works best, although the effects kick in on different timetable.
Psychotic Affective Disorders
Track 2: Bipolar Disorders
Bipolar disorder frequently disrupts mood, energy, activity, sleep, reasoning, and behaviour and patients thus struggle to maintain employment and interactive relationship. In spite of the fact that a particular hereditary connect to bipolar turmoil has not been stick pointed, investigate demonstrates that bipolar issue tends to keep running in families.
Bipolar Disorder Medications
Therapy for Bipolar Disorder
Bipolar Disorder Diagnosed
Track 3: Dementia
Dementia is not a disease in itself .It is a word used to portray a gathering of side effects that happen when mind cells quit working appropriately. This happens inside specific areas of the brain, which can affect how you think, remember and communicate. The damage to the brain may be caused by a variety of different diseases: while Alzheimer's disease is the commonest and best known cause, there are many others, such as vascular dementia, Lower body dementia, Parkinson's disease, alcohol-related dementias and prion diseases. Analysing dementia, and which form of dementia someone has, is important "It will guarantee that individuals can get the correct help and medicines and can get ready for what's to come. At present, the treatments available for dementia cannot reverse the primary degeneration of brain cells, although they may temporarily improve or delay decline in cognitive function
Track 4: Child and Adolescent Mental Health
Youngsters and youths with great emotional well-being can accomplish and keep up ideal mental and social working and prosperity. They have a sense of identity and self-worth, sound family and peer relationships, an ability to be productive and to learn, and a capacity to tackle progressive challenges and use cultural resources to maximize growth. Between the ages of four and six years, the most common disorders include Hyper kinetic disorder and conduct disorders. While their symptoms are categorized differently by clinicians from different cultures in some countries these disorders are quite common in childhood, with a prevalence of approximately 10% among boys and 5% among individuals
Track 5: Parkinson's Disease (PD)
Parkinson's illness (PD) is a kind of development issue. It happens when nerve cells in the mind wear produce enough of a brain chemical called dopamine. People with the disease may have trouble walking, talking, or doing simple tasks. They may also have problems such as depression, sleep problems, or trouble chewing, swallowing, or speaking. PD generally starts around age 60, however it can begin prior. It is more typical in men than in women. There is no cure for PD. A variety of medicines sometimes help symptoms dramatically. Surgery and deep brain stimulation (DBS) can help severe cases. Idiopathic Parkinson's Disease With DBS, electrodes are surgically implanted in the brain. They send electrical pulses to stimulate the parts of the brain that control movement.
Deep Brain Stimulation for Parkinson's Disease
Track 6: Cognitive Behavioural Therapy (CBT)
C B T is an intensive, short-term (six to 20 sessions), problem-oriented approach. It was designed to be quick, practical and goal-oriented and to provide people with long-term skills to keep them healthy. CBT can be thought of as a combination of psychotherapy and behavioural therapy. Psychotherapy accentuates the importance of the personal meaning we place on things and how thinking patterns begin in childhood
CBT for suicide prevention
Track 7: Alzheimer's
Alzheimer's is a kind of dementia that causes issues with memory, considering and conduct. Side effects more often than not grow gradually and deteriorate after some time, getting to be noticeably sufficiently serious to meddle with day by day assignments. The risk of Alzheimer's increase with age. Aside from age, way of life factors, for example, physical or mental latency, weight, liquor and cigarette smoking increment the danger of Alzheimer's.. Head injury with loss of consciousness may also play a role.
Mild Alzheimer's disease (early-stage)
Moderate Alzheimer's disease (middle-stage)
Severe Alzheimer's disease (late-stage)
Cerebrospinal fluid analysis (CSF)
Track 8: Geriatric Psychiatry
Geriatric psychiatry accentuates the natural and mental parts of typical maturing, the mental impact of intense and endless physical disease, and the organic and psychosocial parts of the pathology of essential mental unsettling influences of more seasoned age Geriatric specialists concentrate on counteractive action, assessment, analysis, and treatment of mental and passionate issue in the elderly and change of mental administer to solid and ill elderly patients.
Address psychological issues in the elderly
Track 9: Schizophrenia
Schizophrenia is a serious mental illness that affects both men and women with equal frequency. Schizophrenia most often appears in men in their late teens or early twenties, while it appears in women in their late twenties or early thirties. : diagnosis requires the presence of at least two of: delusions, hallucinations, disorganised speech, unorganised thought, disorganised behaviour for 1 month or at least 1 year of negative symptoms. Schizophrenia symptoms may develop very quickly over several weeks or may develop slowly over a few months or years Schizophrenia treatment requires an all-encompassing approach, and it is important to develop a plan of care that is tailored to each person's needs. Mental health care providers and the individual needing mental health help should work together to craft this plan
Visual and auditory hallucinations
Schizotypal personality disorder
Therapy and Cognitive Aspects
Track 10: Post-Traumatic Stress Disorder (PTSD)
Post-traumatic stress disorder (PTSD) is a mental health condition that's generated by a terrifying event either suffering it or witnessing it. Symptoms may include recollections, nightmares and severe anxiety, as well as overwhelming thoughts about the event. Post-horrendous anxiety issue indications may begin inside one month of an mishap, yet here and there side effects may not show up until years after the occasion. These symptoms cause important problems in social or work situations and in associations. They can also affect with your ability to go about your normal daily tasks.
Gene association with (PTSD)
Selective serotonin re-uptake inhibitors
Depression

is

more than just sadness. Individuals with sadness may encounter an absence of intrigue and joy in day by day exercises, noteworthy weight reduction or pick up, a sleeping disorder or over the top dozing, absence of vitality, powerlessness to think. feelings of unimportance or excessive guilt and recurrent thoughts of death or suicide.

Depression

is a serious condition. It's also, unfortunately, a common one. The World Health Organization portrays sorrow as a standout amongst the most crippling issue on the planet, influencing about one out of five ladies and one of every ten men at a few point in their lifetime. There is no single known cause of downheartedness. Rather, it likely results from a combination of genetic, biochemical, environmental, and psychological factors.
premenstrual dysphoric disorder (PMDD)
Antidepressants
Electroconvulsive therapy
Tripartite Model of Anxiety and Depression
Research suggests that women are about 40% more likely than men to develop
depression
. Depression, anxiety, psychological distress, and escalating rates of substance use affect women to a greater extent than men across different countries and different settings. Violence related mental health difficulties are poorly
recognized
.
Women
are reluctant to disclose a history of violent discrimination unless physicians ask about it directly.
Women in 'mid-life aged 45-60 years, may be juggling caring commitments for children and older relatives as well as doing paid work and facing physical health problems. At the same time, mid-life women may find themselves in financial difficulty as a result of lifelong lower pay, part-time working, family caring, widowhood or divorce. This combination can increase their risk of experiencing mental distress.
Generalized anxiety disorder
Tourette's and tic disorders
Attention Deficit Disorder Association
Track 13: Psychiatry Nursing
The branch of nursing concerned with the prevention, care, and cure of mental disorders and their sequel. It uses theories of human behavior as its scientific framework and requires the use of the self as its art or expression in nursing practice. Some of the activities o the psychiatric nurse include providing a safe therapeutic working with patients clients on the real today problems.They face identifying and caring for the physical aspects of the patients 'problems including drug therapy reactions assuming the role of social agent parent for the patient in various recreational occupational, and social situations conducting psychotherapy and providing leadership and clinical assistance for other nurses and healthcare workers.
Psychosocial interventions
Therapeutic relationship aspects of psychiatric nursing
Track 14: Psychotherapy
Psychotherapy
or talk therapy is a way to help people with a broad variety of mental illnesses and emotive difficulties. Psychotherapy can help reject or control upsetting symptoms so a person can function better and can increase well-being and healing. Psychotherapy is a collective treatment based on the relationship between an individual and a psychologist. Grounded in dialogue, it provides a supportive environment that allows you to talk openly with someone who's objective, neutral and non-judgmental. With the use of brain imaging techniques researchers have been able to see changes in the brain after a person has undergone psychotherapy.
Psychoanalysis and psychodynamic therapies
Integrative or holistic therapy
Psychodynamic psychotherapy.
Track 15: Antipsychotics
Antipsychotics are psychiatric drugs which are available on prescription, and are licensed to treat types of mental health problems whose symptoms include psychotic experiences. They all affect the action of a number of chemicals in the brain called neurotransmitters – chemicals which brain cells need to communicate with each other. Dopamine is the main neurotransmitter affected by these medications. If parts of the dopamine system become overexcited, they seem to play a part in generating hallucinations, delusions and thought disorder
Extrapyramidal side effects
Track 16: Neuropsychiatry
Neuropsychiatry edge of Psychiatry and Neurology that arrangements with mental scatters, which much of the time can be appeared to have their starting point from an identifiable mind failure.it is also a sub-specialty of Psychiatry, aiming to understand the link between the mind, body and its behavior. The preparation of Neuropsychiatrist in both natural (neurological) and mental parts of disease places them in one of a kind position to convey this care. Neuropsychiatrist cooperate with other Neuroscience clinicians, such"as a neurologist and neurosurgeon, in order to offer comprehensive care of patients within the background of a multidisciplinary setup.
Psychosis

Neurotic Disorders

Eating Disorders

Sleeping Disorders
Market Analysis
Physical disorders are, compared to the general population, more prevalent in people with severe mental illness (SMI). Although this excess morbidity and mortality is largely due to modifiable lifestyle risk factors, the screening and assessment of physical health aspects remains poor, even in developed countries. Moreover, specific patient, provider, treatment and system factors act as barriers to the recognition and to the management of physical diseases in people with SMI. Psychiatrists can play a pivotal role in the improvement of the physical health of these patients by expanding their task from clinical psychiatric care to the monitoring and treatment of crucial physical parameters. At a system level, actions are not easy to realize, especially for developing countries. However, at an individual level, even simple and very basic monitoring and treatment actions, undertaken by the treating clinician, can already improve the problem of sub optimal medical care in this population. Adhering to monitoring and treatment guidelines will result in a substantial enhancement of physical health outcomes. Furthermore, psychiatrists can help educate and motivate people with SMI to address their sub optimal lifestyle, including smoking, unhealthy diet and lack of exercise. The adoption of the recommendations presented in this paper across health care systems throughout the world will contribute to a significant improvement in the medical and related psychiatric health outcomes of patients with SMI.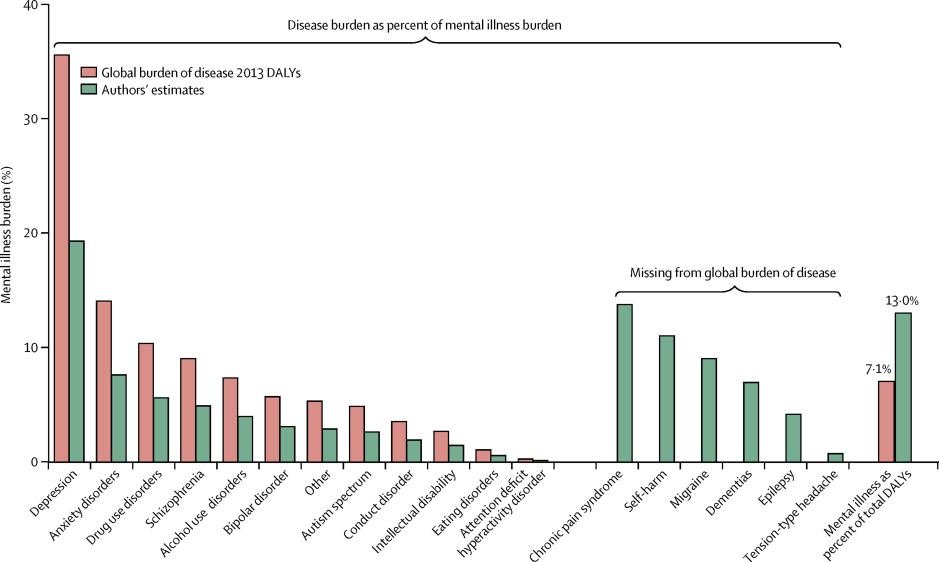 Global Schizophrenia Partnering 2010 to 2017


The Global Schizophrenia Partnering Terms and Agreements since 2010 report provides understanding and access to partnering deals and agreements entered into by the world's leading healthcare companies.

• Trends in partnering deals
• Top deals by value
• Deals listed by company A-Z, industry sector, stage of development, technology type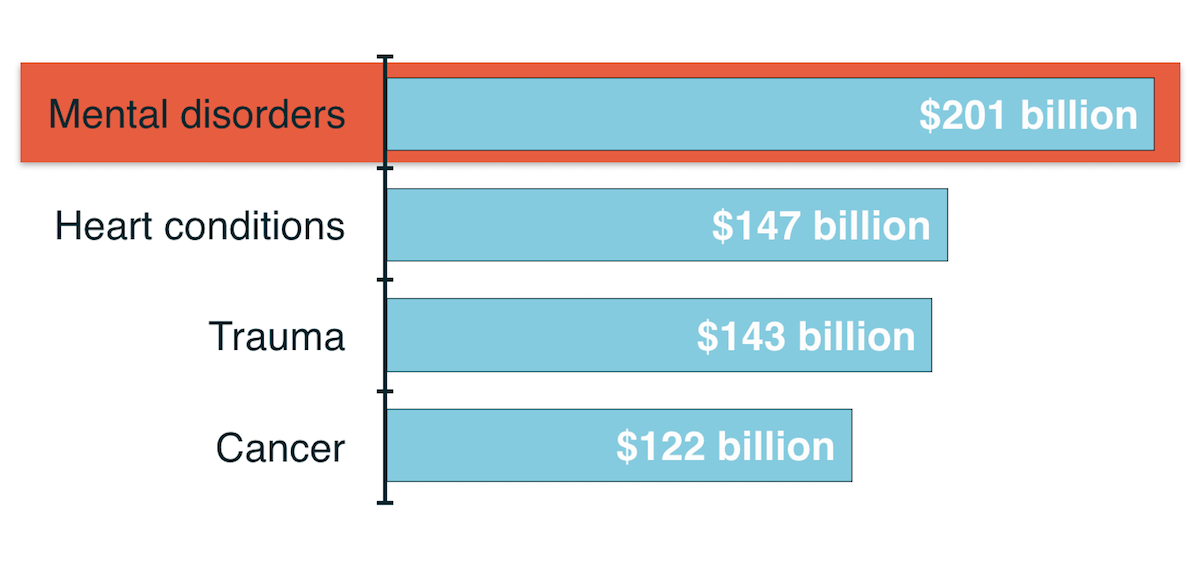 Market analysis in USA

More than one in four American women took at least one drug for conditions like anxiety and depression last year, according to an analysis of prescription data.
The report, by pharmacy benefits manager Medco Health Solutions Inc, found the use of drugs for psychiatric and behavioral disorders in all adults rose 22per cent from 2001.
The medications are most often prescribed to women aged 45 and older, but their use among men and in younger adults climbed sharply.
In total, more than 20per cent of American adults were found to be on at least one drug for mental health disorders.
A number of celebrities have gone public in recent years with their battles with mental health disorders.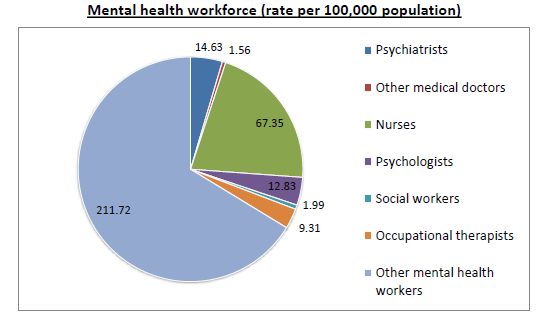 U.S. Mental Health Statistics
In 2016, almost one out of every five adults in the United States had some form of mental illness in the preceding year. Nearly seven percent of all adults suffered a major case of depression within the same period. American Indians and native Alaskans have the highest level of mental health issues, while Asians and Pacific Islanders have the lowest. Oregon and Utah are the two states where the highest percentage of poor mental health is reported, while South Dakota and New Jersey are reported to have the lowest percentage
Prevalence of Mental Illness
· Approximately 1 in 5 adults in the U.S.—43.8 million, or 18.5%—experiences mental illness in a given year.
· Approximately 1 in 25 adults in the U.S.—9.8 million, or 4.0%—experiences a serious mental illness in a given year that substantially interferes with or limits one or more major life activities.
· Approximately 1 in 5 youth aged 13–18 (21.4%) experiences a severe mental disorder at some point during their life. For children aged 8–15, the estimate is 13%.
· 1.1% of adults in the U.S. live with schizophrenia.
· 2.6% of adults in the U.S. live with bipolar disorder.
· 6.9% of adults in the U.S.—16 million—had at least one major depressive episode in the past year.
· 18.1% of adults in the U.S. experienced an anxiety disorder such as posttraumatic stress disorder, obsessive-compulsive disorder and specific phobias.
· Among the 20.2 million adults in the U.S. who experienced a substance use disorder, 50.5%—10.2 million adults—had a co-occurring mental illness.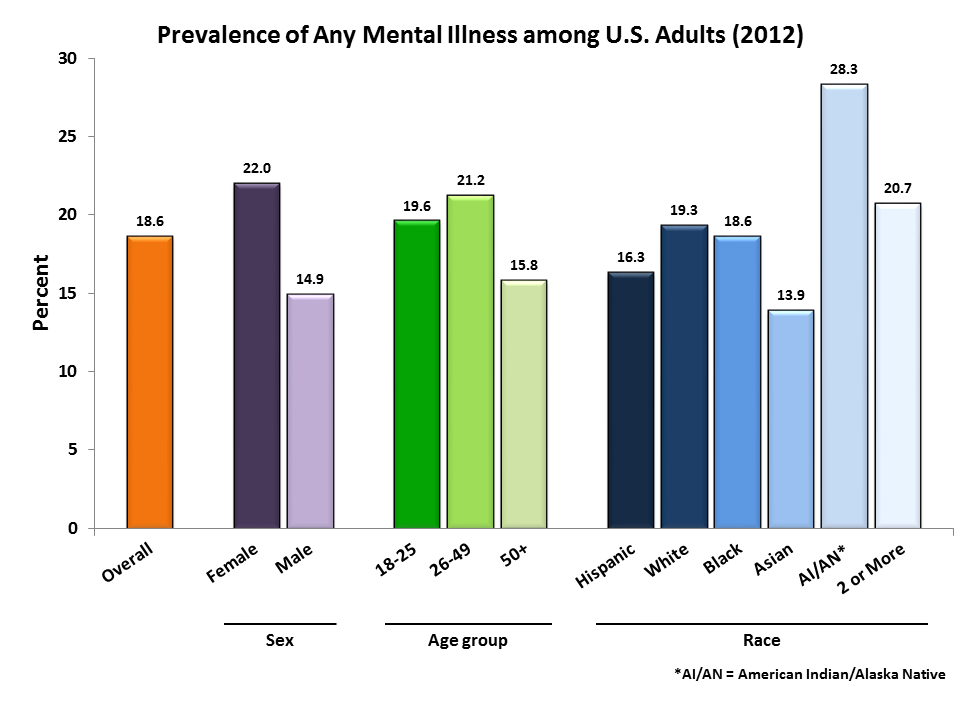 Market analysis in Ireland
Irish psychiatric in-patient numbers 1963–2016
Males accounted for over half (54%) of all in-patients on census night, representing a hospitalization rate of 56.9 per 100,000, compared with 48.1 for females. Males have typically accounted for over half of all patients resident in each census year over the last 50 years. Over one-third (36%) of in-patients were aged 65 years and over on census night; 17% were aged 55–64 years; 15% were aged 45–54 years, almost 14% were aged 35–44 years; 12% were aged 25–34 years; 5% were aged 20–24 years and 2% were aged 18–19 years. Three patients were under 18 years of age on census night. There were an additional 81 patients resident in child and adolescent units, an increase on the figure for under 18 s in 2013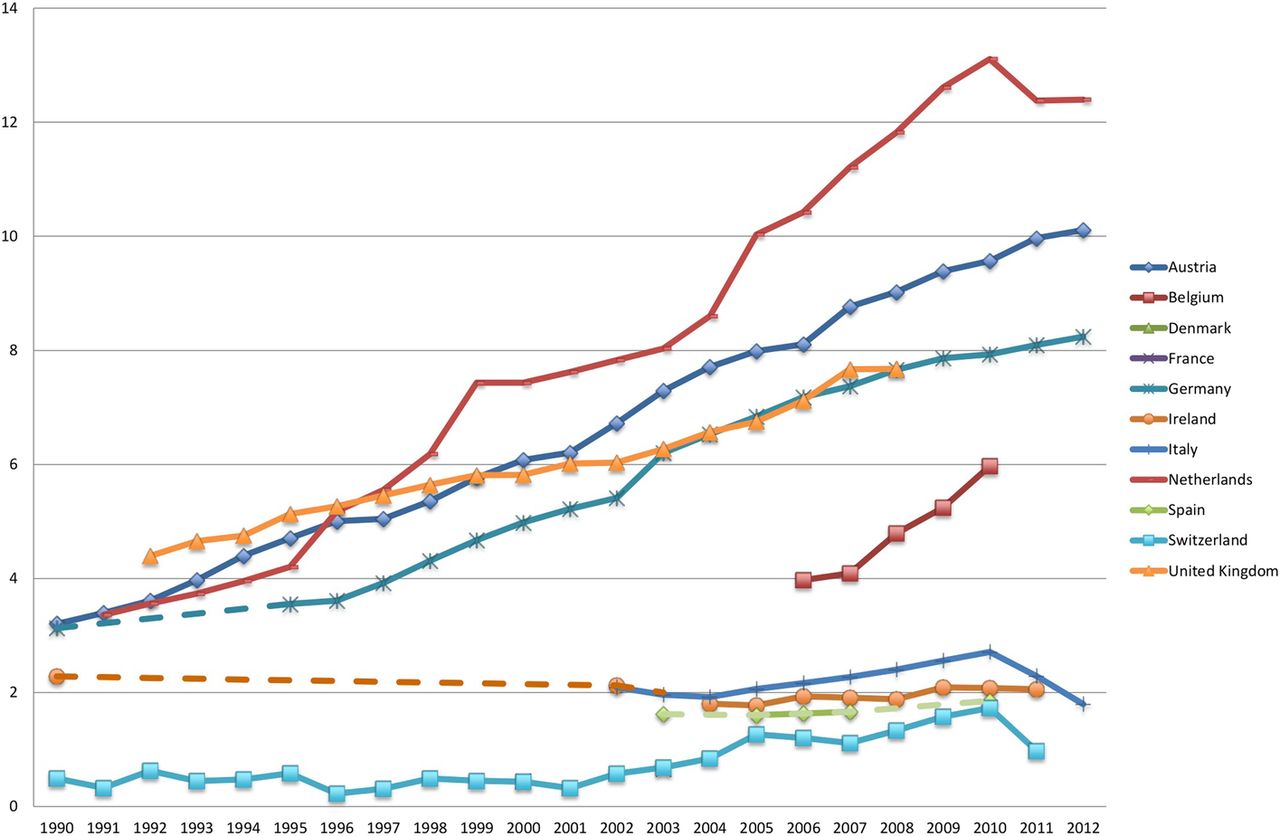 DUBLIN
Irish Psychiatric Units and Hospitals Census 2016 Main Findings
There were 2,408 patients resident in Irish psychiatric units and hospitals on 31 March 2016, seven more patients' resident than in 2013. This represents a hospitalizations rate of 52.5 per 100,000 population, virtually unchanged from 2013.The number of patients resident in Irish psychiatric units and hospitals has declined markedly over the last 50 years, with numbers dropping from 19,801 in 1963 to 2,408 in 2016 .This represents a reduction of 88% since 1963 and a reduction of 14% since 2010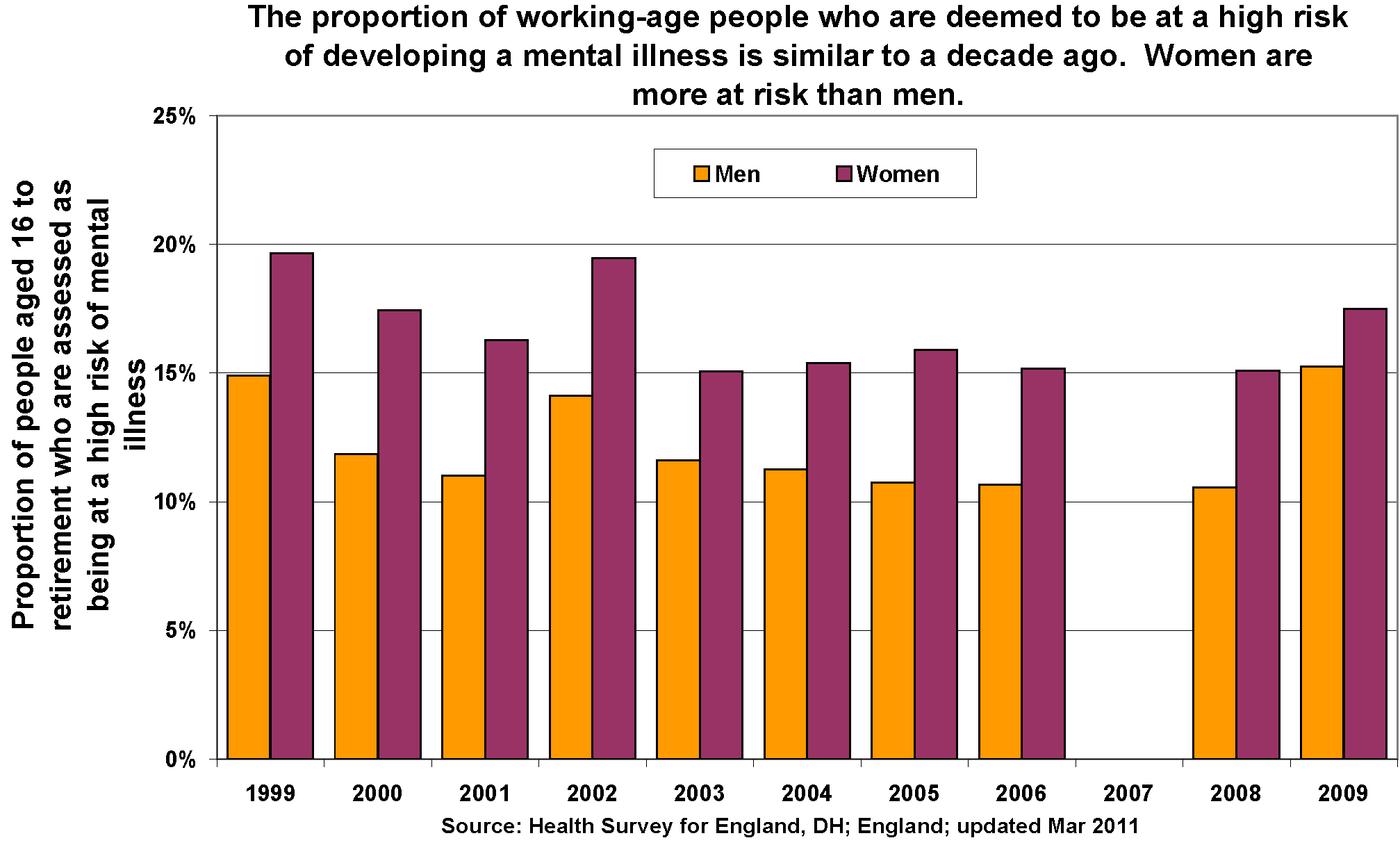 Top Psychiatric Hospitals
Massachusetts General Hospital, Boston.
McLean Hospital, Belmont, Massachusetts
New York–Presbyterian University Hospital of Columbia and Cornell,
Johns Hopkins Hospital, Baltimore, Maryland.
Top Universities Globally Working in the field of Psychology and Psychiatry Disorders
University of Cambridge
University of Edinburgh
Macquarie University
Australian National University
University of Adelaide
University of Queensland
Ghent University
University of Edinburgh
University of Vermont